8 Best AC Leak Sealers & Stoppers 2022 — Reviews & Top Pics
Last Updated on December 11, 2021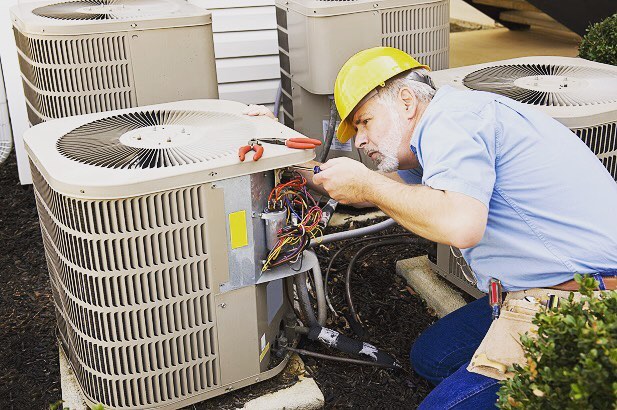 A little prevention and care will go a long way when you are dealing with an AC unit, whether as part of a car or an HVAC system. It is easier and more convenient to fix a small leak on your own than allowing it to worsen and cause more issues that will require professional assistance.
AC sealers and stoppers are great for sealing small, pinpoint leaks and preventing further leaks. They have been around for many years to seal minor leaks in order to save time and money.
Our reviews list will go over the top eight sealers and stoppers that you can use on your own. We want to equip you with the correct information so you can confidently conquer the leak in a safe and effective manner.
---
A Quick Comparison of Our Favorites
Image
Product
Details

Best Overall

Leak Saver

Easy to use
Works on large systems
100% satisfaction guarantee
CHECK PRICE

Best Value

FJC Stop Leak

Red dye
Effective
Seals gasket and O-rings
CHECK PRICE

Premium Choice

Nu Calgon Easy Seal

Includes two cans
Circulates with refrigerant
Treats 1.5 to 5-ton systems
CHECK PRICE

RED TEK Seal Treatment

Safe to use
For small leaks
For metal and rubber parts
CHECK PRICE

Rectorseal Leak Freeze

No polymers
Non-clogging
Permanently seal
CHECK PRICE
The 8 Best AC Leak Sealers & Stoppers
1. Leak Saver Direct Leak Sealer – Best Overall

The Leak Saver is good for air conditioner and refrigeration systems and compatible with all refrigerants and oils. We liked that it was designed by HVAC professionals after a decade of research and that it is made in the U.S.A.
We found that it is easy to use and injects with no problem. Keep in mind that the product is only the leak sealant, so you will need a standard manifold gauge set to inject it. On the downside, this product is meant for small leaks, where you haven't lost more than 15-20% of your total charge.
This is marketed as a permanent leak sealer and is not recommended for systems that hold less than 10 ounces of refrigerant. One Leak Saver will work for systems of up to five tons (60,000 BTU). They stand by their product and offer a 100% satisfaction guarantee.
Pros
Compatibility
Designed by HVAC professionals
Made in the U.S.A.
Easy to use
Works on large systems
100% satisfaction guarantee
---
2. FJC 9140 Stop Leak – Best Value
This leak sealer is designed to seal O-ring and gasket leaks in R-1314a air conditioners. It comes as a pressurized liquid in a can and has a red dye to help detect external leaks. It is for use with R-134a air conditioning systems only. We chose FJC as the best AC leak sealer and stopper for the money.
This product works by restoring the elasticity of O-rings when they become too rigid. All cans are self-sealing and will require self-sealing dispensing equipment. It is a small can and will slow a leak as long as it isn't a severe one. You will have to purchase the hose and gauge set separately.
On the downside, the directions on the package may be confusing since they do not provide much detail on how to use this product. The FJC is an affordable alternative to seal gaskets.
Pros
Seals gasket and O-rings
Red dye
Effective
Affordable
---
3. Nu Calgon A/C Easy Seal — Premium Choice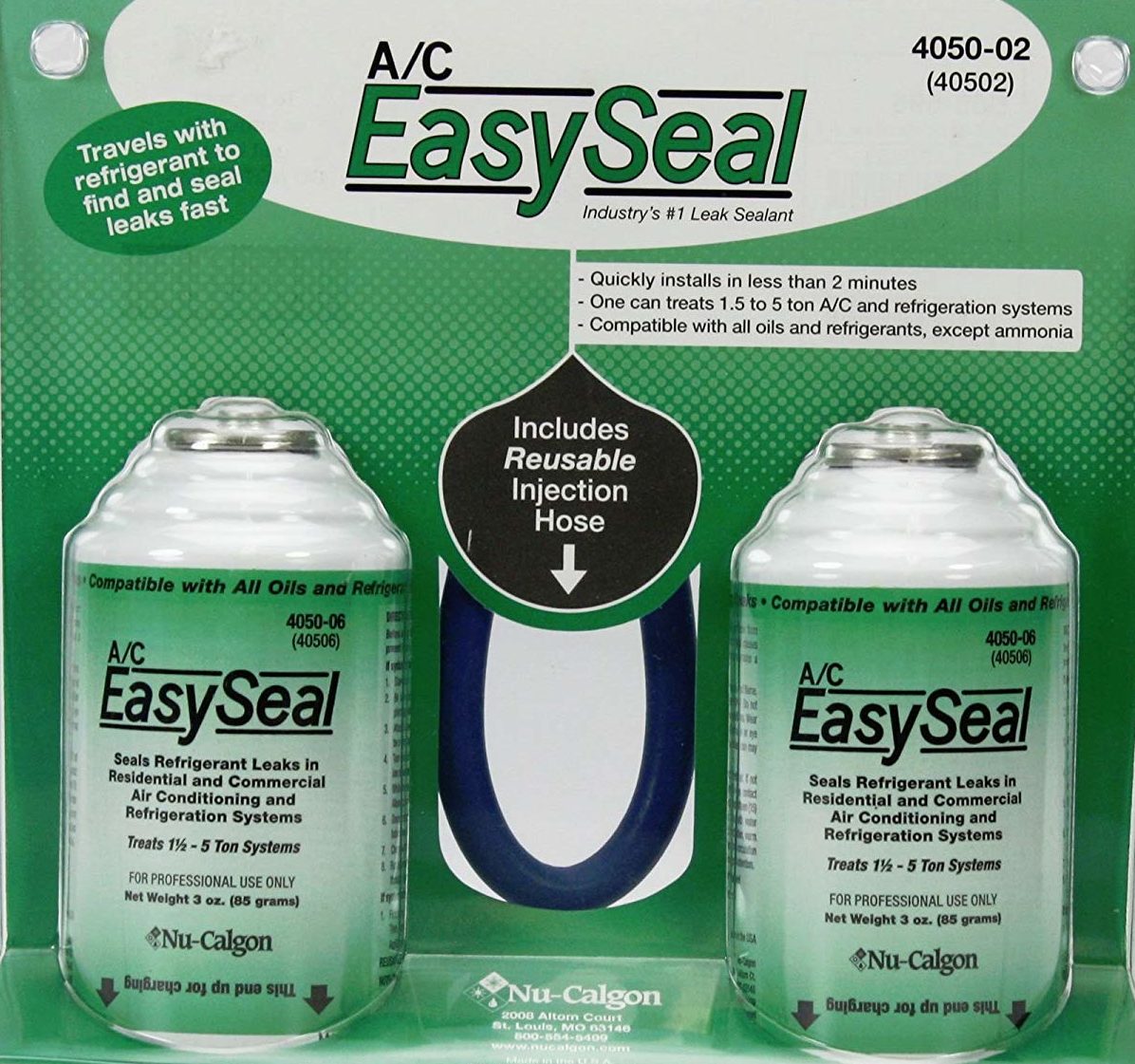 For an option that can prevent, as well as repair, leaks, the A/C Easy Seal is a good choice for an HVAC system. It is designed to work anywhere in the AC unit, from the condenser, evaporator, and copper lines to the soldered joints. We found that it is easy to use and is a real time-saver, though it is a one-time-use product.
It reacts with the moisture or air at a leak, forming a secure seal. It is compatible with refrigerant, oil, and all system materials, circulating through the system via the refrigerant until the leak is found. It comes with two three-ounce pressured cans, and each one can treat 1.5 to five-ton systems. It also comes with a reusable injection hose.
It will permanently seal small leaks and is considered a professional-use sealant. This is an expensive product that works well, which is why it is rated third on our reviews list.
Pros
Treats 1.5 to five-ton systems
Includes two cans
Circulates with refrigerant
Compatible
---
4. RED TEK A/C Seal Treatment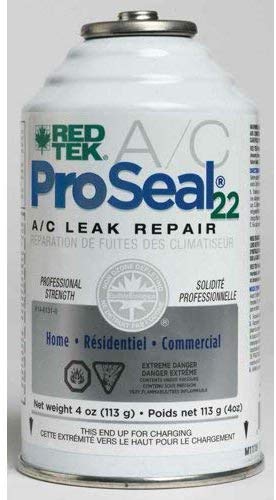 This seal is designed to stop leaks in metal and rubber parts of air conditioners and refrigeration units. When it reaches the moisture at a leak, it will activate and form a permanent seal. It is formulated for small leaks and should not be used for leaks that release greater than a pound per day.
We liked that it remains in the system as a liquid lubricant that will seal any future leaks, and it also chemically removes any moisture in the system, which decreases compressor head pressure and boosts refrigerant flow.
It is compatible with most refrigeration materials and lubricants, and we found it safe and easy to use. However, the needed injection hose does not come with the product and will have to be purchased separately.
Pros
Compatibility
For metal and rubber parts
For small leaks
Safe and easy to use
Cons
Not for automobiles
No injection hose
---
5. Rectorseal A/C Leak Freeze
This is formulated to stop leaks in air conditioning and refrigeration systems for both commercial and non-commercial use. It is compatible with many systems and can be mixed with a variety of refrigerant gases. See the product description to make sure your system is compatible. It is ideal for leak protection and maintenance.
We liked that it will permanently seal leaks and will continue to seal additional leaks for up to one year. On the positive side, it is not activated by moisture or oxygen, is non-clogging, and does not contain polymers.
The instructions are simple to understand, and the process of sealing the leak with Rectorseal is an easy process, but the injector syringe isn't very durable. It does comes with the needed adaptor, so you are ready to proceed as soon as you receive the product. The Rectorseal is formulated for use in HVACR units only.
Pros
Permanently seal
Continue to seal up to one year
Non-clogging
No polymers
Adaptor included
Cons
Injector flimsy
Only for HVACR units
---
6. Interdynamics C PRO Super Seal
This seal focuses on metal leaks in condensers and compressors and will seal rubber leaks such as O-rings, gaskets, and hoses in your vehicle. It has a red dye to help detect larger leaks requiring further repair.
On the plus side, the product comes with a kit containing a three-ounce can of R-134a, 1.5 ounces of additives, and a reusable dispensing hose. On the downside, the instructions aren't the most detailed and are somewhat confusing, which may be difficult for anyone who hasn't done this before.
Instructions aside, it is easy to set up and use, since it comes with all the needed equipment, and it appears to do a decent job at sealing small leaks.
Pros
For metal and rubber
Full kit included
Easy to use
Seals well
Red dye
Affordable
Cons
Instructions confusing
No continued protection
---
7. BlueDevil Products Angel A/C Stop Leak
This is an R-134a sealer (automotive) that is formulated for condensers, evaporators, connection hoses, gaskets, and O-rings. We liked that it doesn't clog or damage the AC system or recover unit, since it will not crystallize with existing oxygen or moisture in the system. What it does is form a chemical weld that seals leaks within your system.
Once you use it to repair a leak, it will continue to lubricate and condition working parts, making it a good preventative measure. It comes with an attached coupler and refrigerant charge. One negative is that the hose connection isn't the most secure, so pay attention to this to prevent it from loosening.
Note that this sealer is not for use in a hybrid car.
Pros
No crystallization
Forms a chemical weld
Preventative
Lubricates
---
8. Cliplight Super Seal Advanced
The Cliplight system is made in the U.S.A. and is a two-in-one product, sealing and preventing leaks in all home air conditioning and refrigeration systems. It is compatible with all oils and refrigerants. We like that it is engineered to HVACR industry standards and is easy to install to a fully charged system, since no pump down or recovery is required.
It works well at eliminating moisture, permanently sealing and preventing leaks from occurring in the future. Take note that it is not recommended for systems that are losing more than 15% of their charge over four weeks.
It is contaminant and particle-free and comes with the injection hose needed to apply the sealer. The price is not as affordable as others, and some have reported that they have had to use it twice to get results. We found this product is more suitable for professional needs.
Pros
Made in the U.S.A.
Seals and prevents
Injection hose included
---
Buyer's Guide
There are a few things to consider when deciding which AC leak sealer to purchase. This buyer's guide will discuss the feature, benefits, and drawbacks of AC leak sealers and stoppers. Most sealers will react with the temperature, water, or oxygen to form a sealant that resembles epoxy. Some are chemical based, while others are particle based.
Benefits of Using an AC Leak Sealer or Stopper
Will seal small leaks and can prevent more from occurring
Can seal leaks that are difficult to find
Easy to use
You don't have to take the unit fully apart
Affordable
Can provide a permanent seal on the leak
You can fix it at your convenience
Considerations
Type of System
You don't want to purchase the wrong type of product for your particular system. Do you need to seal a leak within an HVAC system, or is it for the AC in your vehicle? There is a difference, and you don't want to use the wrong one within your system, or you will experience detrimental effects.
For large AC units, make sure it is compatible with other oils and refrigerants. For R-134a (auto AC), it needs to be made for the AC and recover unit. Some sealers are for metal parts, while others are for rubber.
Ease of Use
It's nice to have a product that is easy to use, but you also need to know how to use it correctly. If the instructions are difficult to understand and you don't use the sealer properly, you could end up damaging your system.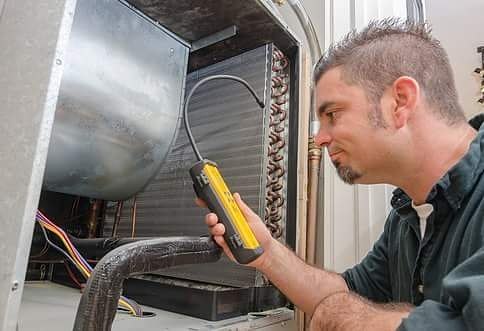 Cost
Sealing a small leak on your own will save you money, but you need to know if your leak is suitable to be fixed by you or if a professional is required. Our list offers sealers with a wide variety of cost to suit any budget.
Miscellaneous
Be sure to also check:
How much tonnage it can handle
Included tools and accessories
Single or multi-use
With or without a dye
Safety
Always make sure to read the instructions carefully, and note common cautions to follow when using the product. Generally, they are safe to use if you follow the directions.
Conclusion
Our review list is developed to help you navigate different AC leak sealers and stoppers on the market today. Our top pick is the Leak Saver for HVAC systems, developed by professionals and able to stop leaks in a variety of systems. The best value is the FJC, for use in auto AC systems. It will seal O-rings and gaskets and has red dye to help identify external leaks. If cost isn't a concern, our premium choice is the Nu Calgon, which secures a leak and prevents future ones within an HVAC system.
---
Featured Image Credit By: service_experts, instagram